---
---
Dacorum - Various sites
We are working closely with construction company Bugler and Dacorum Borough Council to convert six former garage sites into 29 modern homes for affordable rent.
So far we have completed 15 homes across four sites and are aiming to have finished the remaining 14 homes by April 2023.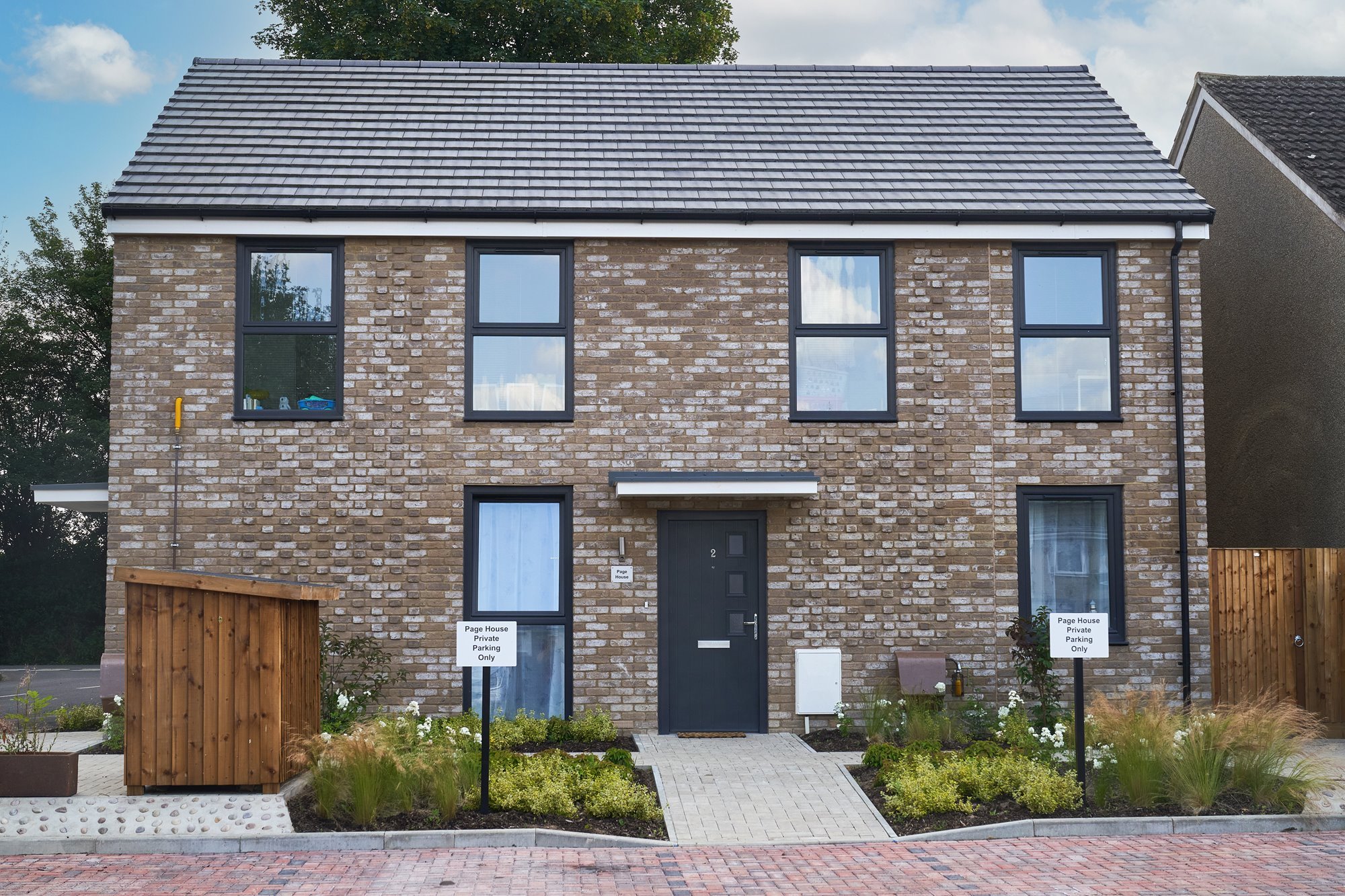 ---
Amwell Close - Completed
We are working with Jarvis Construction on our Watford Social Rent Programme to deliver much needed social housing in Watford. We recently completed eight two-bedroom flats on Amwell Close in the Garston area.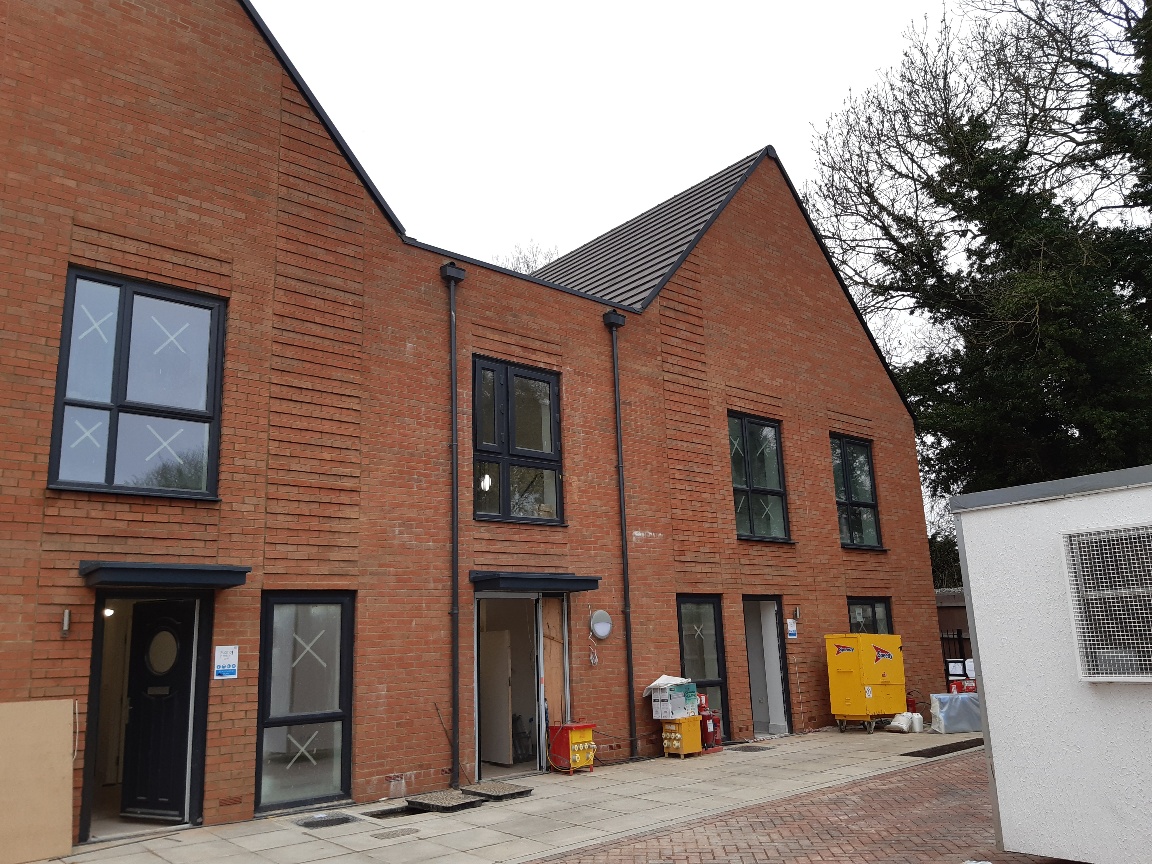 ---
Brightwell Road
We are working with Jarvis Construction to redevelop this site – formerly Brightwell Court – which will deliver 13 two-bedroom flats for social rent. The new flats, which we expect will be completed by September 2022, will be all electric and utilise air-source heat pumps.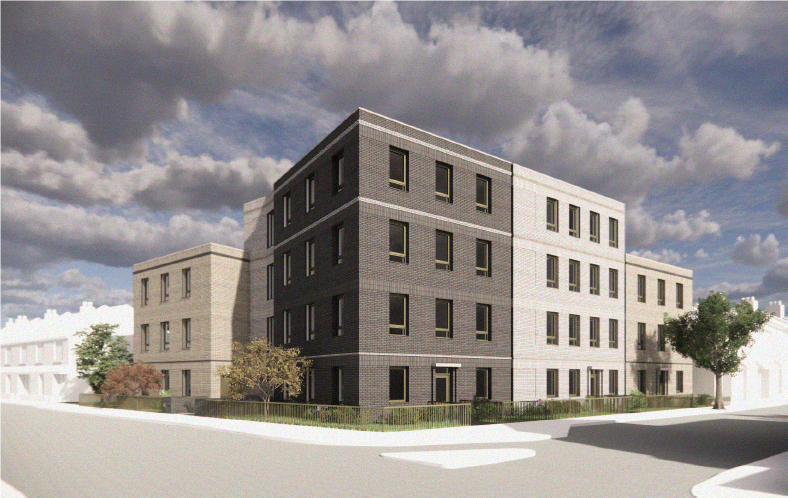 ---
Heathbourne - Completed
We have worked closely with Consero to deliver affordable homes in Bushey. This development provides 10 two-bedroom flats for affordable rent.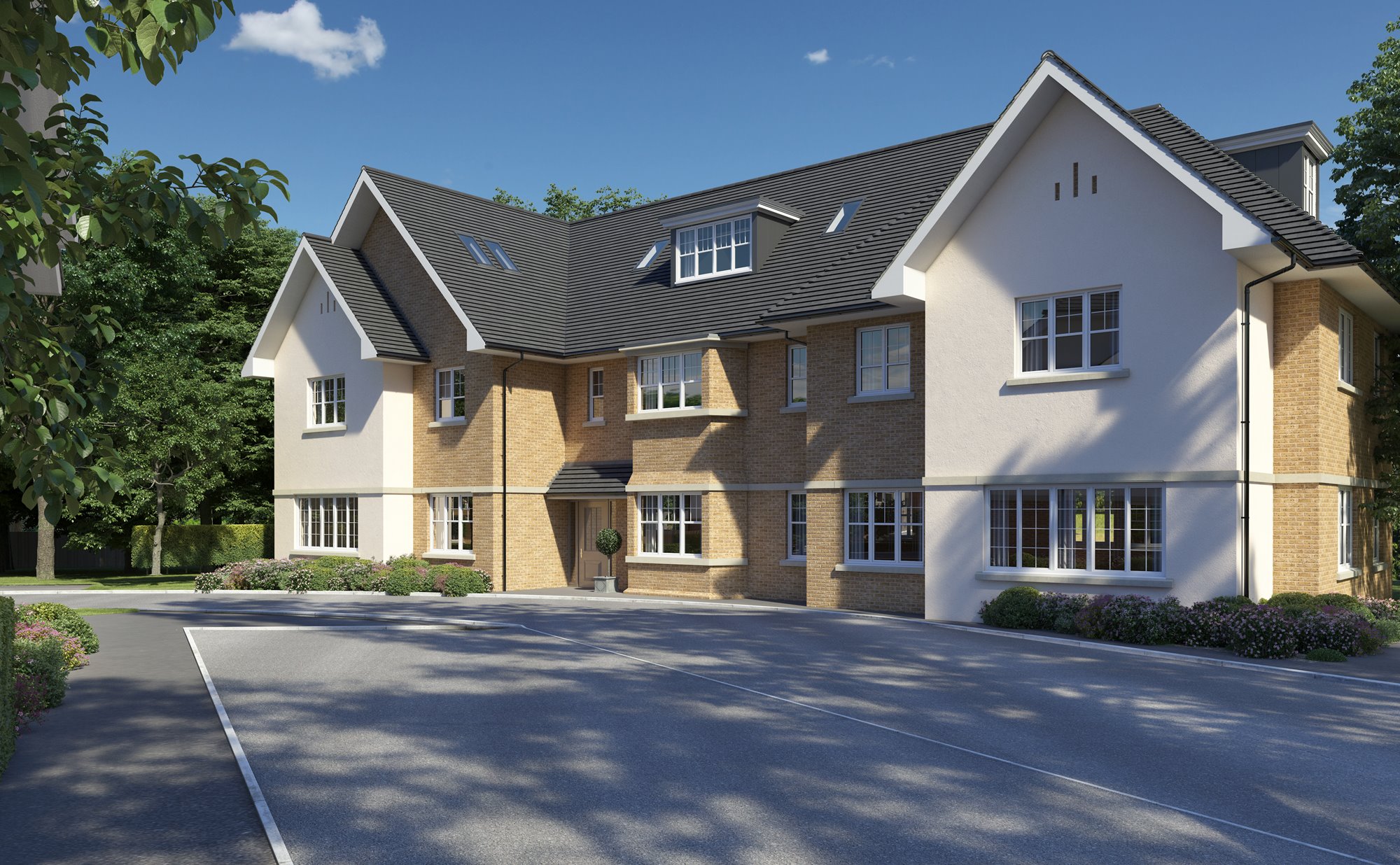 ---
Luther Blissett House - Completed
As part of the Watford Social Rent Programme, we are delivering 56 homes for social rent with Watford Borough Council and our developers Jarvis Construction.
This development – previously the site of the Centrepoint Community Centre – provides a mixture of one, two and three-bedroom flats (17 in total) for social rent, as well as a local shop and a state of the art community hub that can be hired by local sports clubs, groups and charities.
The development is named after Watford legend Luther Blissett – who has since popped by for several visits!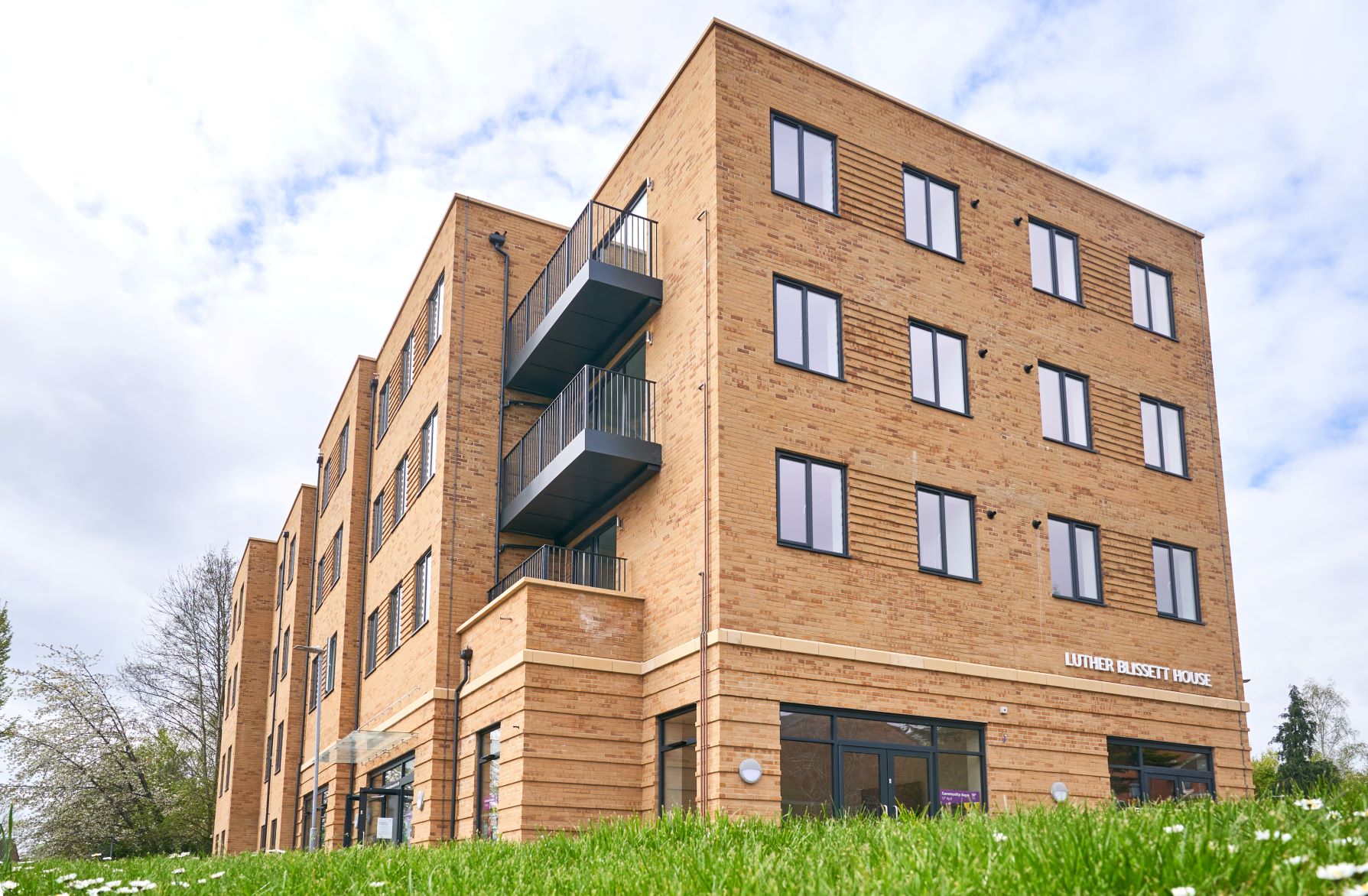 ---
The Meriden
We're working to improve and regenerate the Meriden estate with a development programme which will enhance the area for residents and communities. The project represents a £36 million investment, £4.4 million of which was funded directly from government grants.
In the initial stages of the project, we met with key stakeholders such as the residents of bungalows, the Friends of Meriden, the Meriden Residents' Association and ward councillors to provide an overview of the delivery of the scheme.
We'll be developing 133 newly built homes, an expanded community hub, a flexicare facility for older people, a brand new parade of shops and new green spaces.
Split into two phases, the works will cover the central area of the Meriden. Phase one will see the development of the retail block and the first of the new residences, including bungalows and houses. Phase two will focus on the flexicare facility.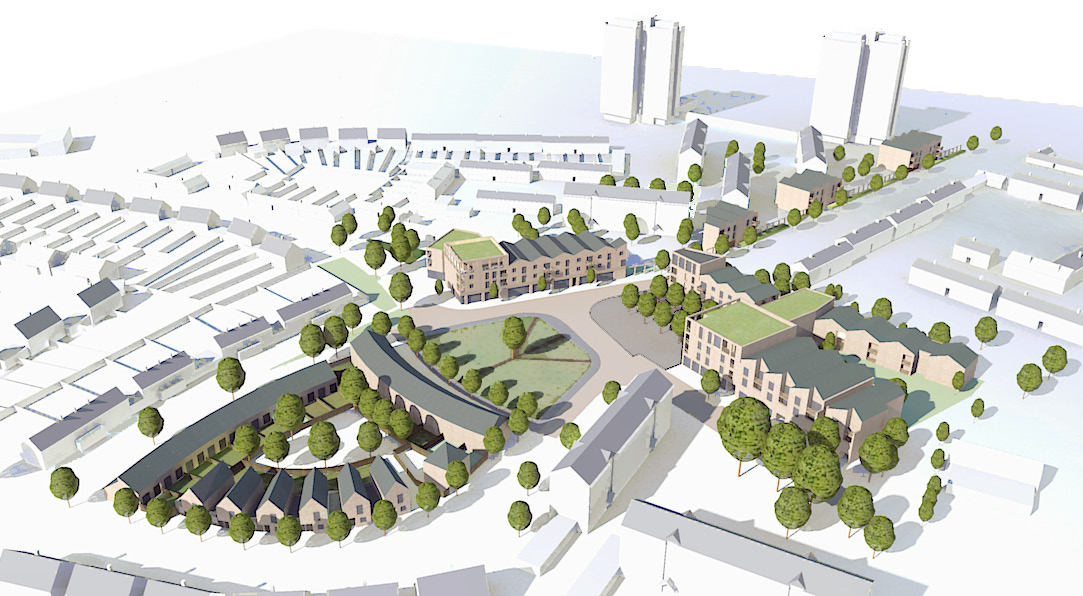 ---
Northcotts
Working with our contractor, Elements Europe, we are proposing to redevelop the existing scheme at Northcotts to provide 18 two-bedroom flats for affordable rent.
Our design includes the use of state-of-the-art, off-site manufacturing techniques. Much of the new development will be factory constructed, delivered to site in modules, allowing for leaner construction time on-site.
Our planning application has been approved and we are in the process of appointing a contractor to begin work over summer 2022.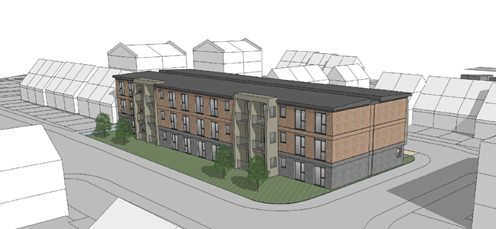 ---
Pix Farm
Pix Farm is a development in Hemel Hempstead that is due to be completed in July 2022. It will consist of 23 affordable homes – so far we've completed 12 affordable rent homes and 1 shared ownership, with a further 10 shared ownership homes to be delivered in Summer 2022.
Click here to find out more or register your interest with Imagine by calling 01923 608373.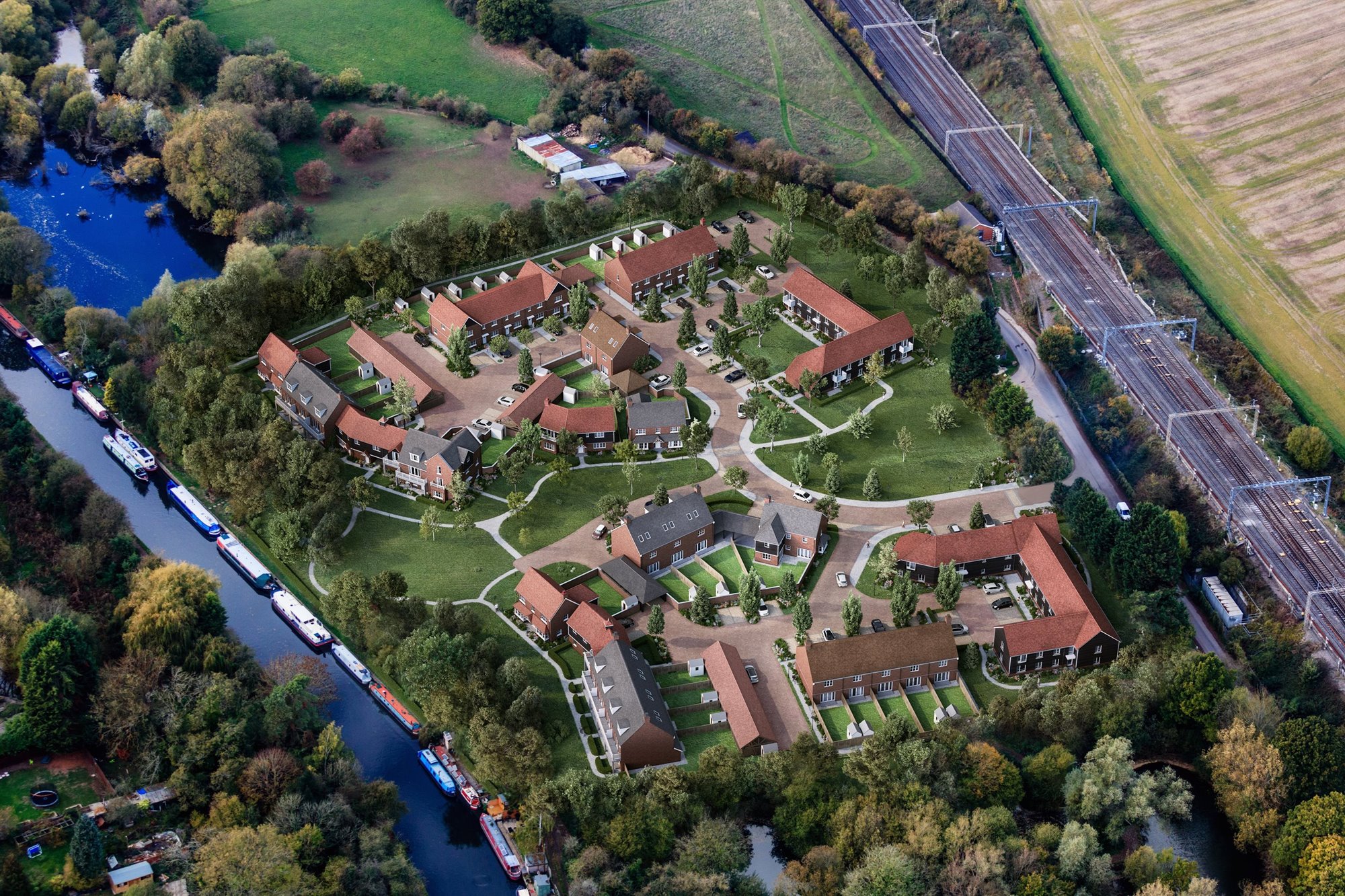 ---
Thomas Sawyer Way
We are working in partnership with Watford Health Campus to deliver on the affordable housing properties in the first phase of the development to the north of Thomas Sawyer Way. The development will deliver 23 new homes for social and affordable rent – phase 1 will comprise of three-bedroom properties with a mix of three-storey houses and maisonettes. It is due to be completed April 2023.
---
Wood View
We are currently redeveloping a former garage site in Wood View, Hemel Hempstead to provide 9 new homes for affordable rent.
We are currently on site and expecting completion by March 2023.