---
On Tuesday 30th April, Accuro will take over the grounds maintenance contract for all of our communal green spaces. After starting the cleaning contract at the beginning of the month, we are pleased to now see both services in the hands of a contractor that was chosen after a thorough selection process which involved staff experts and local residents.
The first day of the contract will involve the new staff carrying out a day of training on the green at Hillside, Abbots Langley. This will include tutorials on how to use the brand new equipment, safety briefings and skills training, all of which will help the team to provide a high-quality service throughout the contract.
As of Wednesday 1st May there will be three grass cutting teams at work, making sure all of the grass in communal open spaces is kept at an acceptable length. There will also be a fourth grass cutting team who will be dedicated to cutting the grass at our 50+ Living schemes. This team will also be cutting the grass of any customers who have signed up for the assisted gardening scheme – they will post a list of dates for the future cuts to those customers whilst on their rounds.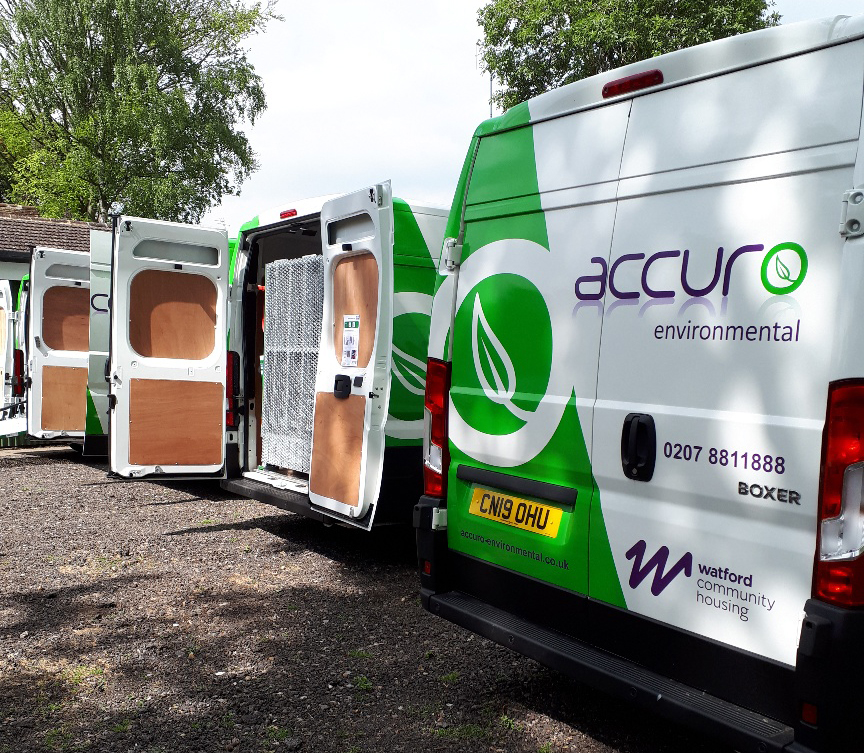 Initially, between April and October the grass will be cut every ten days. After the first two cuts, Accuro will discuss the progress so far, including whether ten days is an appropriate amount of time, and make any necessary changes. Once this has been confirmed, we'll post the cutting schedule on our website, so you can always know when your grass is due for a trim!
As well as grass cutting, the Accuro teams will also be equipped with hand tools so that they can attend to any urgent shrub matters. In the near future a fifth team of staff will be set up solely to focus on a programme of quarterly shrub bed maintenance.
In the first few weeks of the contract, although there are more grass cutting teams than in our previous contract, the rounds they are following will differ slightly. This means that to start with there may be a difference in the timing of your grass cuts. This will even out over the next few weeks. Thank you for your patience as we work to put together a schedule which works for everyone.

We're very pleased to be welcoming Accuro as our grounds maintenance contractor – look out for the teams in their new uniforms, new vans and on their new equipment as they visit your nearest communal green space!