---
Solo Stars, the group for single parents in Watford, recently arranged for an exciting trip to inflatable leisure park Cloud 9 for single parents and their children. Thanks to funding from Watford Community Housing, Solo Stars were able to offer discounted prices to single parents in the group so that they could give their kids a fun day out.
Solo Stars was set up by Watford Community Housing in 2018, and the group has now gone on to form its own committee of single parents who run and manage the events. The main aim of Solo Stars is to bring together single parent families in Watford for friendship, support and advice. However, the group has also set up a number of affordable activities which have given the children a chance to play whilst their parents connect and share their stories.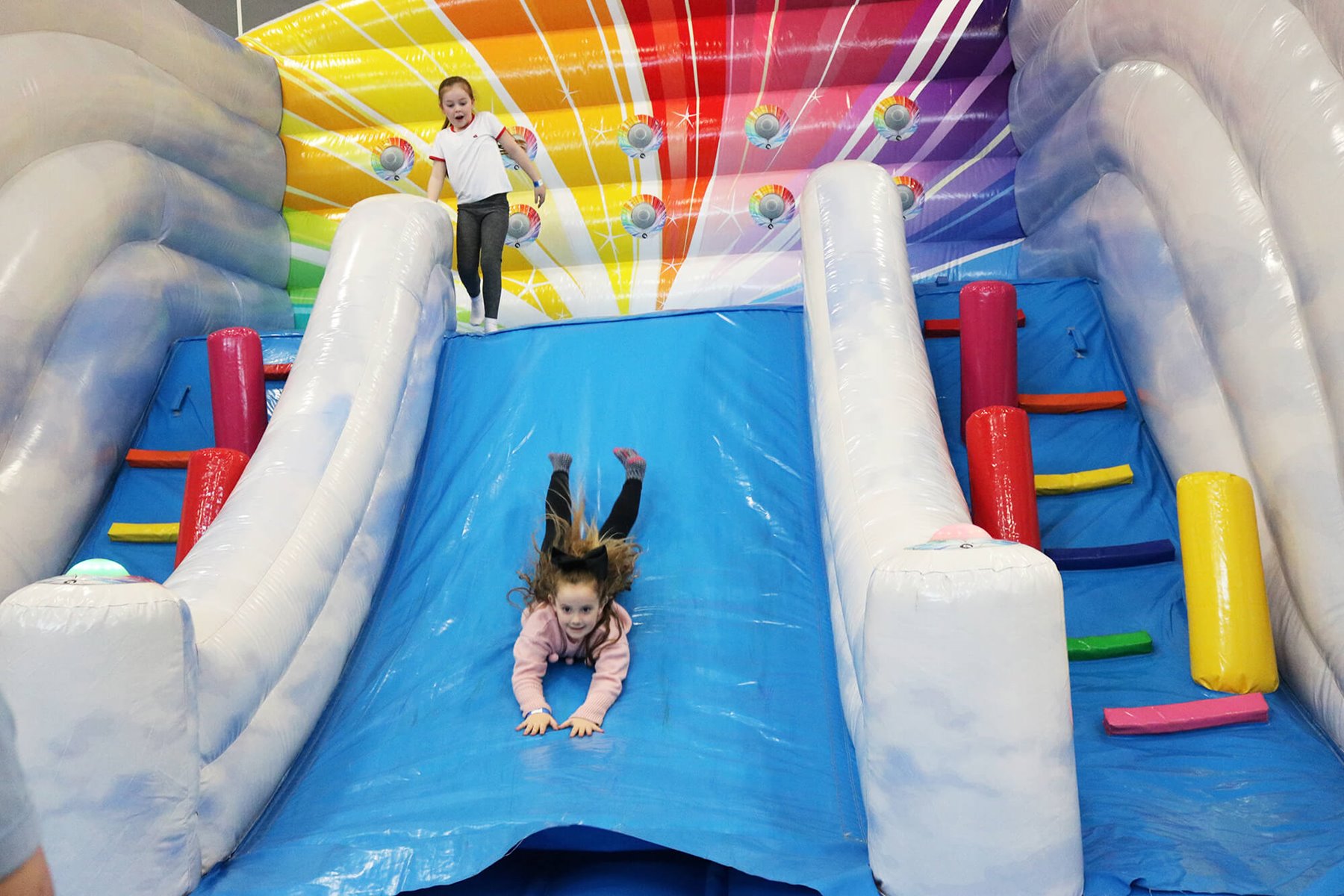 The trip to Cloud 9 was a big hit with children and parents. Based at Francis Combe School sports hall, Cloud 9 is a fun leisure experience, featuring inflatable bungee runs, bouncy castles and an inflatable dodgeball court. As well as all the jumping they could manage, the children could also play games and have a drink at the café. At a reduced cost of £3 per child as a result of the funding support, the event was very popular, with more than 30 children given an opportunity for a fun morning of activity.
Chair of Solo Stars, Sarah Croombs, and Treasurer Shiralee Braybrooke were both really pleased with the event. Sarah said: "We were really pleased with how many people came along to Cloud 9 – the feedback has been excellent and the venue is definitely on our list to revisit!
"At Solo Stars we appreciate the need for affordable events for divided families in Watford and South West Hertfordshire. As a group, we offer support and friendship for other single parents, as well as the opportunity to make memories with their children. We are both single parents ourselves and we've found it's a great way to meet and make friends with other families. The group is growing rapidly, so we're excited for a future with more friendship, fun and family trips."
If you would like to become a member of Solo Stars, search 'Single Parents Watford' on Facebook and join the group.